Have you ever dreamed of starting your own business? Perhaps you've always wanted to be a wedding hair and makeup artist. Or you may love the idea of being your own boss and running your own show.
Whatever the case may be, starting your own wedding hair & makeup business is easier than you think. You don't need a ton of money or experience to get started; you only need some basic information and a few key supplies. Ready to get started? Follow these easy steps…
Are you ready to start your own wedding hair & makeup business?
Starting your own hair and makeup business can be one of the most exciting and rewarding experiences you will ever have. But it can also be a daunting task! So, to help make sure that your wedding hair & makeup business is successful, here are some tips to consider: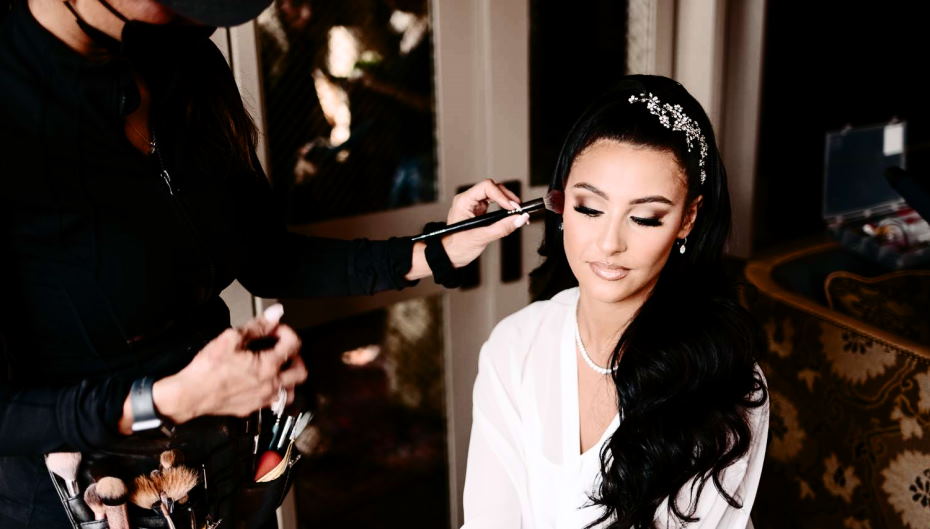 Obtain Proper Licensing: Before you can start offering services as a wedding hair & makeup artist, you will need to obtain the proper business license. This includes registering with your state or local government and obtaining any necessary permits or licenses required in your area.
Market Yourself Effectively: Once you have developed your brand and obtained the proper licenses, it's time to start marketing yourself! Consider creating social media accounts on platforms like Instagram and Facebook where you can post pictures of your work and interact with potential clients. You can also join wedding-specific sites like to showcase your portfolio and get connected with brides-to-be.
Secure Your Own Space: When launching a business, it's always important to have a dedicated workspace. Consider finding a salon space you can rent or purchase to host your clients and store all the necessary supplies.
With these tips in mind, you'll be well on your way to launching a successful wedding hair & makeup business! Good luck!

Reasons why you should invest in the bridal hair and makeup business
High Demand: Bridal hair and makeup services are in high demand throughout the year, especially during peak wedding seasons. Investing in a bridal hair and makeup business can provide steady and reliable income all year round.
Low Overhead: The beauty industry is one of the most affordable industries because of low overhead costs. You don't need expensive equipment or large premises to start a successful bridal hair and makeup business – just some basic supplies, good client relationships, and effective marketing skills.
Flexibility: With your own bridal hair and makeup business, you can set your own hours, choose your own clients, and design custom packages to suit individual needs. This makes it a great business opportunity for people who want to be their own boss and work on their own terms.
Rewarding Experience: Helping brides look and feel beautiful on their big day is an incredibly rewarding experience for any makeup artist or hairstylist. Not only will you get to witness the bride's joy, but you will also feel proud of your contribution in making her special day even more perfect.
Room for Growth: The beauty industry is continuously growing and evolving, so investing in a bridal hair and makeup business also gives you room to grow. You can expand your services by offering packages that include other beauty treatments such as manicures, pedicures, waxing, etc.
Overall, investing in a bridal hair and makeup business can be an incredibly rewarding experience with great potential for success. With the right approach and dedication, you can build a sustainable business that provides financial security and long-term job satisfaction.