Your wedding day is all about you, so why not show off your personality with a fun and unique manicure? If you're looking for some inspiration, check out these creative wedding manicure ideas. From pretty floral designs to sparkling glitter accents, there's something for everyone. So get ready to make a statement with your nails on your big day!
Wedding manicure ideas to make your big day even more special
There is no better way to accessorize your big day look than with a stunning wedding manicure. Take inspiration from the latest trends in nail art, and create a look that adds a bit of flair to your ensemble. Whether you go for understated elegance or something more daring and eye-catching, here are some ideas to help you find the perfect manicure for your special day: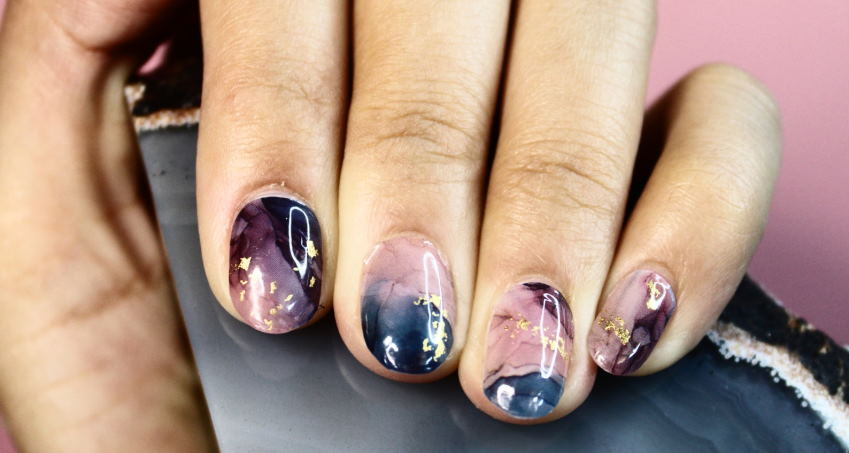 Ombré Nails – For a subtle yet elegant twist on traditional French nails, opt for ombré tips. Choose two complementary shades for an easy gradient effect that will add a hint of sophistication to any bridal look.
Foil Accents – Get creative with foil accents! Metallic and holographic foils will add a touch of sparkle and dimension to your manicure, perfect for making a statement on the big day.
Glitter Tips – If you want something simple yet festive, go for glitter tips. Choose one or two shades of glitter polish to use as accents at the base of each nail, creating an eye-catching effect with minimal effort.
Abstract Floral – Create a unique look by using abstract floral designs on each nail. Paint different petals and shapes in pretty pastel shades and finish the design with some silver foil detailing for extra glamour.
Pale Pink – Opt for pale pink nails for a classic bridal look. Choose a subtle shade like soft rose or nude and pair it with delicate gold accents for an effortlessly chic ensemble.
No matter which design you choose, ensure that your wedding manicure reflects your style and makes you feel beautiful on your special day! So relax, have fun, and let the creative juices flow as you create the perfect look for one of the most important days of your life.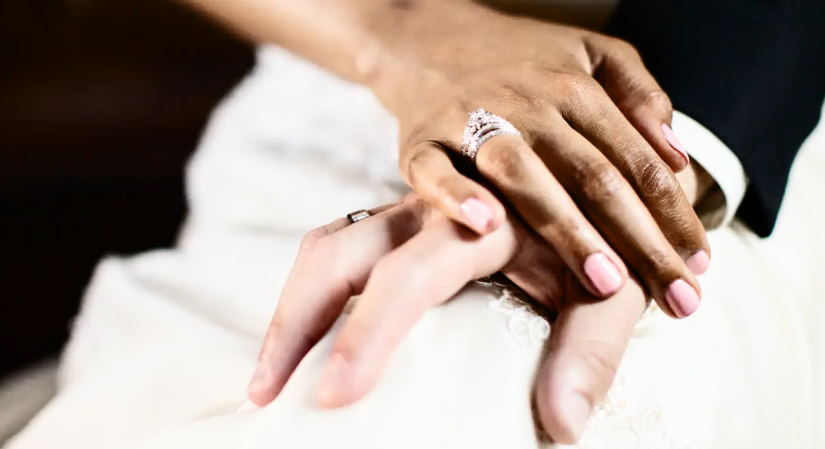 Get creative with your wedding manicure
If you're getting married in the spring, try a soft pastel shade. For classic brides, opt for a French manicure or an all-white look. If you're getting married in the summer months, think bright pops of color like coral or hot pink. For edgier brides, try a metallic accent nail or something more abstract like modern lines and graphics. No matter what your style is on your wedding day, make sure your nails reflect it!
For fall weddings, look to deep berry hues and dark neutrals. A matte finish with some gold glitter is perfect for adding a touch of glamour to your bridal look. Winter brides can go bold with rich jewel tones like deep emerald green or navy. Incorporate some sparkle with a silver glitter manicure, or try something more modern like a monochromatic ombre. Whatever your taste is, make sure you find a look that speaks to you and helps bring out your inner bride!
Additional tip: Make sure you book your manicure appointment in advance so you have plenty of time to pick the perfect design and get it done before the big day! With the right wedding manicure, you'll be ready to walk down the aisle looking beautiful from head to toe.