Your wedding day is one of the most important days of your life, so you want to look and feel your best. There are a lot of different products on the market that promise to give you a "natural bridal glow," but they can be expensive and full of chemicals. Luckily, some simple and inexpensive DIY face packs can be made at home with all-natural ingredients. In this blog post, we'll share this four homemade face packs recipes to help you get radiant skin for your big day. So put down those chemical-laden products, and let's get started!
DIY face packs for a natural bridal glow
Besan and turmeric: Besan, or chickpea flour, is one of the most popular ingredients used in DIY face packs. To make a glow-inducing face pack out of besan, mix 2 teaspoons of besan with 1 teaspoon of turmeric powder and enough rose water to make a paste. Apply it on your face and neck area every day for a couple of weeks leading up to the wedding.
Milk, honey and lemon juice: Milk is known to be very nourishing for the skin as it provides hydration, while honey has natural moisturizing properties. Mix 2 tablespoons fresh milk with 1 tablespoon each of honey and lemon juice. Apply this mixture onto your face and leave it on for 20 minutes before rinsing it off with cool water. Repeat this routine 3-4 times a week for a glowing complexion on your wedding day.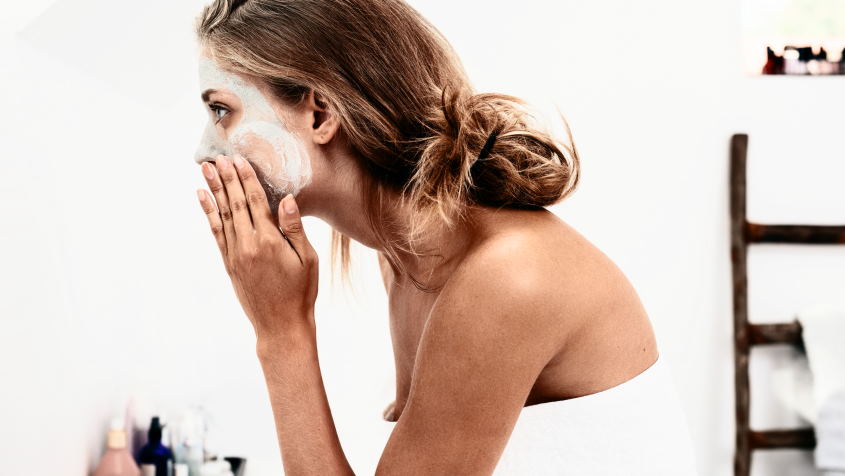 Sandalwood, almond oil and rosewater: To make a moisturizing face pack for brides-to-be, mix 2 teaspoons of sandalwood powder with ½ teaspoon each of almond oil and rose water to make a paste. Apply the mixture evenly onto your face in circular motions and let it sit for 20 minutes before washing it off with cold water. This will leave you with soft and supple skin that glows from within.
Cucumber, yogurt and oatmeal: Cucumber is known to have cooling properties that can soothe the skin while yogurt helps to moisturize and nourish the skin. To make a face pack out of these ingredients, blend ½ cup of cucumber with 2 tablespoons of yogurt and 3 tablespoons of oatmeal. Apply this mixture on your face for 15 minutes before rinsing off with warm water for glowing skin.
These are some DIY face packs that you can use to get a natural bridal glow in time for the big day! Use these weekly and combine them with healthy eating habits as well as exercising regularly to look your best on your wedding day!
Benefits of masks for glowing skin at the wedding
Wearing a face mask regularly can give you glowing skin for your wedding day. Face masks are great for deep-cleansing the skin and removing dirt, oil, and other impurities. They can also help reduce puffiness in the eyes, improve skin elasticity, and reduce fine lines and wrinkles. Additionally, many face masks contain hydrating ingredients that help keep your skin plump and soft. Finally, regular use of a face mask will help ensure that you have an even tone on your special day by evening out any discoloration or uneven patches. So if you want to look radiant on your wedding day, incorporate some regular face masks into your skincare routine!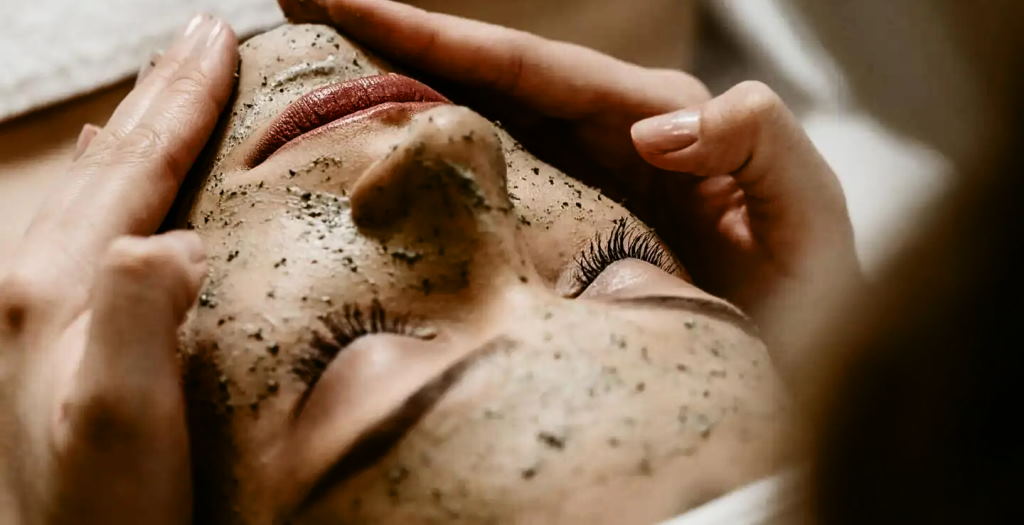 Masks are an effective way to deeply nourish and moisturize the skin, which can give a beautiful glow for your special day.
Masks are also great for exfoliating the skin, and removing any debris or dead skin cells that can dull its appearance. This will help ensure you have a radiant complexion on your wedding day.
Certain masks contain vital ingredients such as vitamins and antioxidants which help protect the skin from damage caused by environmental aggressors and free radicals. This helps keep your skin looking healthy, fresh, and glowing for longer periods.
Many masks have calming properties that soothe stressed out skin, helping it look brighter and more even toned.
Finally, masks can help to minimize the appearance of fine lines and wrinkles on your face and neck, making you look younger and brighter.
You can use a mask before or after your wedding day to give yourself an extra boost of radiance! With just a few simple steps, you can have glowing skin in no time. So don't forget to add this easy routine into your pre-wedding prep, and you'll be looking picture perfect for the big day!