Your wedding day is one of the most important days of your life, and you want everything to be perfect. But planning a wedding can be very expensive. If you're looking for ways to have an affordable wedding, there are a few things you can do. Here are some tips on how to have a beautiful and budget-friendly wedding.
Tips for planning an affordable wedding
Set a realistic budget: Before you start wedding planning, sit down with your partner and discuss how much money you can realistically afford to spend on your wedding. Once you've set a budget, stick to it so you don't get overwhelmed or overspend.
Start early and take your time: Give yourself plenty of time to plan the wedding so that you have time to compare prices and negotiate deals with vendors. Also, shop for the best deals, from decorations and favors to food and entertainment.
Cut back on guests: The more people you invite, the more expensive your wedding will be. Instead, consider having an intimate ceremony with just close friends and family instead of a large affair.
Find an affordable venue: Look for venues that offer discounts on Sunday or weekday weddings and look into outdoor locations like parks and beaches, which are usually much more affordable than traditional venues.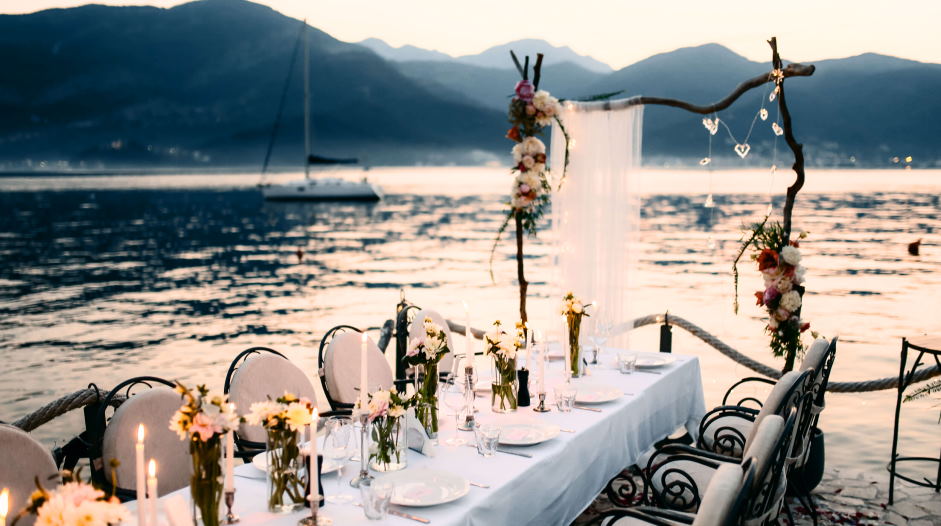 DIY decorations and favors: Making your own decorations is a great way to save money on your wedding. Instead of buying them from a store, you can also make your own favors – think personalized mugs, scented candles, or small potted plants for each guest.
Skip the sit-down dinner: A buffet-style meal with lighter fare is typically much less expensive than a full-course meal at each table. Consider having appetizers and cocktails instead of a large meal.
Negotiate with vendors: Most vendors are willing to negotiate their prices if you ask, so don't be afraid to haggle a bit. Having multiple quotes from different vendors will also help you get the best deals.
Ask for help: Don't be afraid to ask family and friends for help with wedding planning. They may have some great ideas on how to save money on things like decorations and catering services. Plus, having someone else helping out can make the whole process much easier and more fun!
Budget-friendly wedding ideas for the cost-conscious couple
In the age of Pinterest weddings, it's easy to get caught up in all the elaborate details and spend more than you intended. But with a little creativity, you can have a wonderful wedding day without breaking the bank. Here are some great budget-friendly wedding ideas for the cost-conscious couple:
Have your ceremony and reception at one location. This will save on transportation costs and keep your guests from having to drive or take public transportation between venues. It also simplifies planning since everything is in one place.
Go digital with invitations and thank you cards instead of paper versions. Sites like Paperless Post offer beautiful templates for digital invites that won't break the bank or harm trees.
Choose a local restaurant or catering hall for your reception. Instead of hiring a traditional caterer, many restaurants and venues can provide food and drinks at an affordable rate. You can also take advantage of the venue's decorations and save money on additional décor.
Consider skipping the classic wedding cake in favor of something more original, like cupcakes or even pies! This will surely be a unique touch that will keep the bank intact.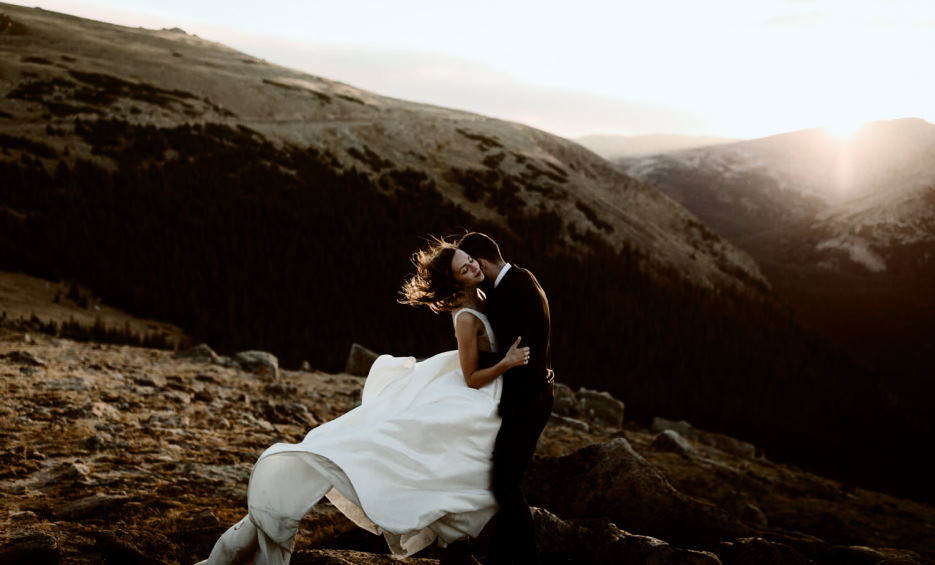 Re-purpose used items as décor and serveware instead of buying new ones. Thrift stores are great places to find interesting pieces to use as decoration, such as antique glassware and furniture. Ask family members if they have anything you can borrow; chances are they already own items that would be perfect.
Get creative with flowers. Shop at local flower markets or even grocery stores for fresh blooms that won't cost a fortune, and arrange them yourself in simple bouquets or centerpieces.
Have a potluck reception instead of hiring caterers to prepare food for your guests. Instead, ask friends and family to bring their favorite dishes, including appetizers, main courses, and desserts. This is sure to be a fun way to feed everyone without spending too much money on catering fees.
Create your own DIY decorations using affordable materials like fabric, ribbons, paper, and other craft supplies. With a little imagination, you can create beautiful decorations that won't break the bank.
With these budget-friendly wedding ideas, you can have an amazing wedding day without spending too much money! So have fun with it and be creative – your special day doesn't have to be expensive to be memorable.