As any bride knows, the lead-up to your wedding day is fraught with nerves and last-minute decisions. Of course, one of your most important choices is who will do your makeup on the big day.
With so much riding on this one decision, it's no wonder that many brides make avoidable mistakes when choosing their wedding makeup artist. To help you out, we've compiled a list of the most common pitfalls – read on to find out what they are!
Beauty mistakes to avoid before your wedding day
One of the most important elements of the wedding day is making sure you look your best. But many brides forget that makeup can be just as important as the dress and accessories when looking beautiful on your special day. Here are some common makeup mistakes to avoid on your wedding day: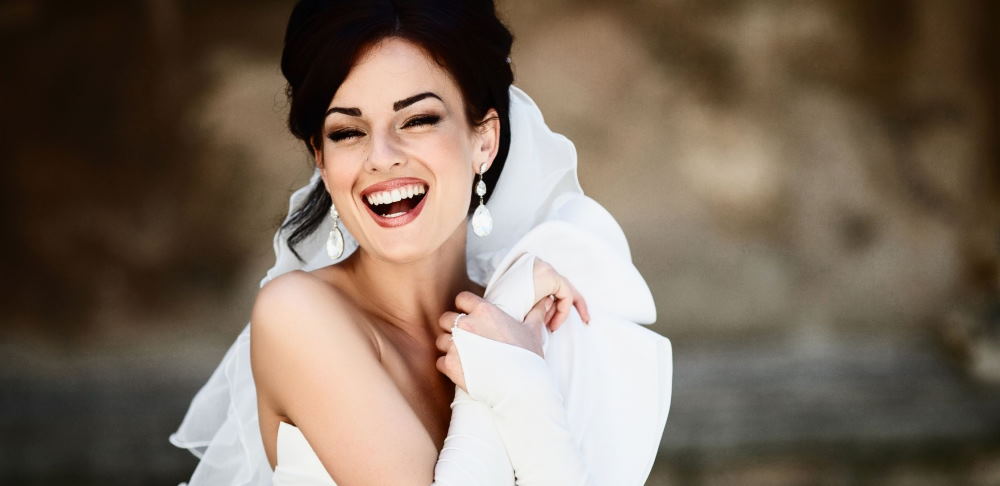 Not doing a trial run: Always do a trial run with a professional makeup artist so that you know exactly what you will look like on your big day. When it comes time for photos, you want to avoid surprises or disappointments, so make sure you test out all the products first!
Applying too much foundation: Foundations can create an unnatural look if not applied correctly, so go with a lighter coverage foundation. But, again, you want to look like yourself, not your made-up version!
Going too heavy on the blush: Blush can be beautiful when done correctly, but it's easy to overdo it and look clownish in your wedding photos. To avoid this, use a light hand and blend well.
Not using waterproof mascara: Invest in a good waterproof mascara that won't run when you cry those happy tears or end up looking smudged by the end of the night. It is also important to remember to coat each lash individually and replace your mascara often.
Wearing too much glitter: Glitter may seem like a great idea for your wedding photos but it can also be too much. To avoid looking like a disco ball, restrict the glitter to your eyes and cheeks.
Forgetting about your lip color: Many brides focus on their eyes but forget that great lip color is just as important. Choose something long-wearing, so you don't have to worry about reapplying throughout the night.
By avoiding these common makeup mistakes, you can ensure that you look flawless on your special day! With practice, research, and a careful selection of makeup products, it is easy to create the perfect wedding day look. Best of luck, and enjoy this special time in your life!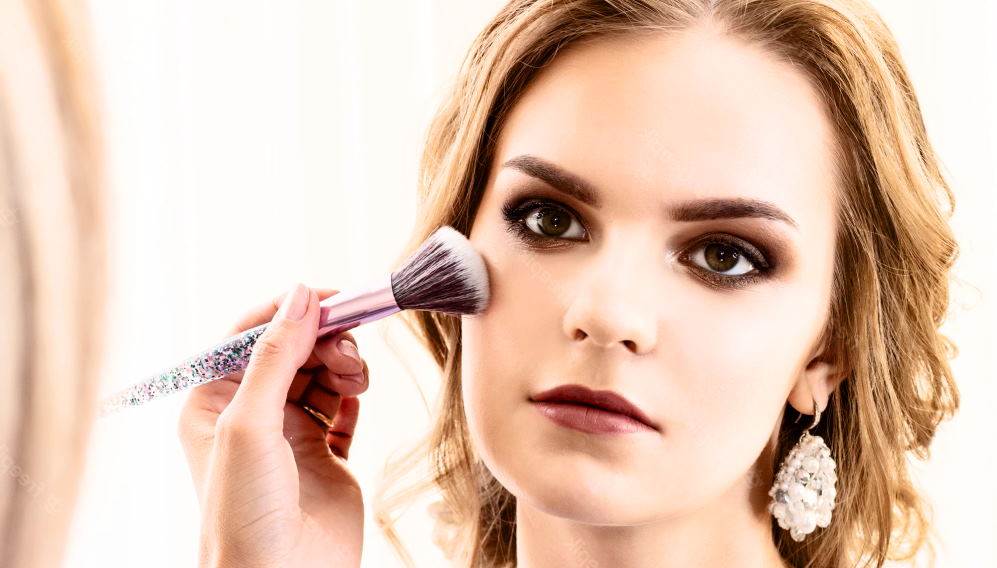 The worst wedding makeup mistakes
For instance, forgetting to blend your foundation can give you a patchy or uneven look. Using too much blush or bronzer can leave your skin looking unnatural and cakey. Not taking into consideration the size and shape of your eyes when applying eye makeup can be disastrous, as it could make them appear smaller than they are. Applying lip color that doesn't flatter your skin tone is also an unfortunate mistake; while you may want to rock a deep red hue, it will only do you a favor if it clashes with your complexion. Instead of loading up on bronzing powder, opt for dewy foundations and highlighters that provide a subtle glow without making you look greasy or overdone. Finally, it's important to take the time to blend all of your makeup properly so that it looks natural and not "painted on." Taking these simple steps can help you avoid any wedding makeup disasters!
Finally, for a truly picture-perfect look, practice makes perfect! Before your big day arrives, schedule some trial runs with a professional makeup artist or do some DIY practice. That way, you can get an idea of what products and techniques work best for you and make adjustments if necessary. Bring along photos of how you want your makeup to look on the big day and color swatches, so there are no surprises when the finished product is revealed. With a few simple tips, you can ensure that your wedding day makeup looks as beautiful and flawless as you always dreamed it would.
Good luck!