Your wedding day is one of the most important days of your life, so you want to look and feel your best. One way to do that is by using beautiful shimmer eye makeup to make your eyes stand out. With so many shades and types of shimmer eye makeup available, it can take time to decide which look is right for you. But don't worry – we're here to help! This blog post will share three stunning shimmer eye makeup looks perfect for a wedding day. Whether you're looking for something natural or glam, we've got you covered. So read on for some inspiration…
The most gorgeous shimmer eye makeup looks for your wedding day
Start with a neutral eye shadow base in champagne or gold to ensure your look lasts all day and night. Next, add subtle hints of shimmer to the inner corner of your eyes to brighten up the look and make it sparkle. Then, use darker shades of browns and bronzes along the crease line to create a definition around your eyes. Finally, finish off with a neutral lip color and some blush for a complete wedding day look that will make you shine!
Try adding some glittery liner to your look to add even more glamour. Use creamy formulas for easy application, then finish off with an eyeliner brush for precise line work and blending. Next, line the upper lash line with dramatic cat-eye wings for added drama. For a softer touch, try using a light pink or silver liner along your lower lash line and lightly smudge it with an eyeshadow brush for a gorgeous two-tone look.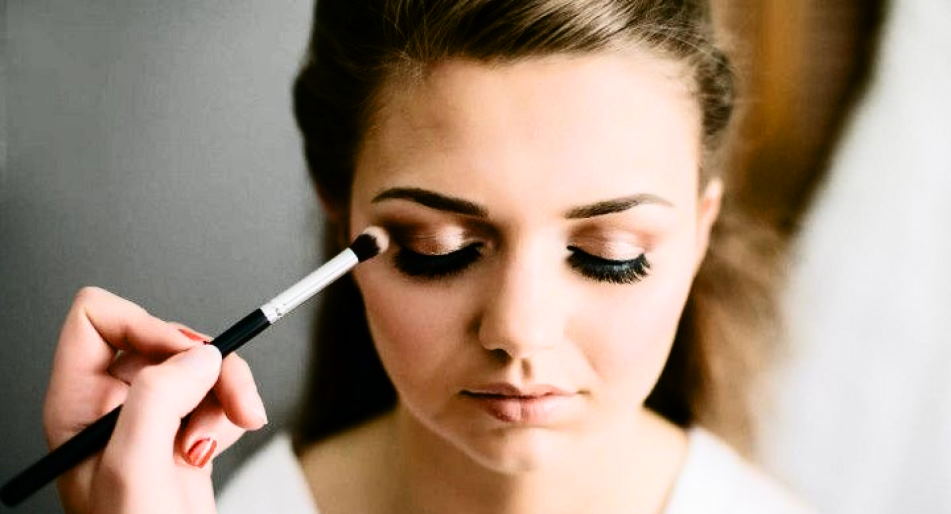 These shimmer eye makeup looks are sure to make you the belle of the ball on your special day. Whether you opt for subtle hints of shimmer or full-on glittery glamour, these wedding day looks will have you feeling like royalty! So don't be afraid to shine bright – your wedding is one night that should be remembered forever. Go ahead and sparkle!
Why not add false lashes for those who want to go all out? False lashes can really make your eyes pop and enhance the shimmer makeup look. Try to pick false lashes that are lightweight and have a natural-looking finish for a more delicate effect. Apply mascara after, if needed, to blend your own lashes with the falsies. With these tips in mind, you'll be ready to walk down the aisle looking like an absolute queen!
With these gorgeous shimmer eye makeup looks, you will be sure to mesmerize everyone on your wedding day. So go ahead and show off your beautiful bridal look – it will surely be remembered forever! Good luck and happy wedding day!
Daring brides who went for experimental eye makeup looks on their big day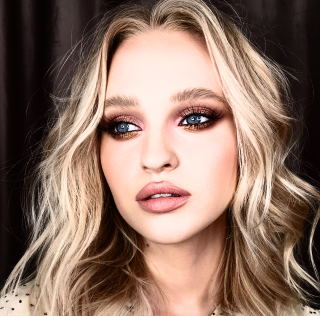 From daring winged eyeliner to bold and colorful eyeshadow looks, there are so many ways you can add some drama and pizzazz to your makeup look on the day. If you want something to stand out, try using shimmery metallic shades or go for an all-over glittery effect. You could even create striking designs with gems or rhinestones around your eyes for a truly memorable look.
Whatever your style, don't forget to set your eye makeup in place with a good quality setting spray, so it lasts from morning till night! Your wedding photos will be forever cherished, so make sure you look like the best version of yourself on the day. With a few little tweaks to your eye makeup, you'll be sure to have a look that will stay in your memories for years to come.